Find out a bit more about who you can find at The Cooperage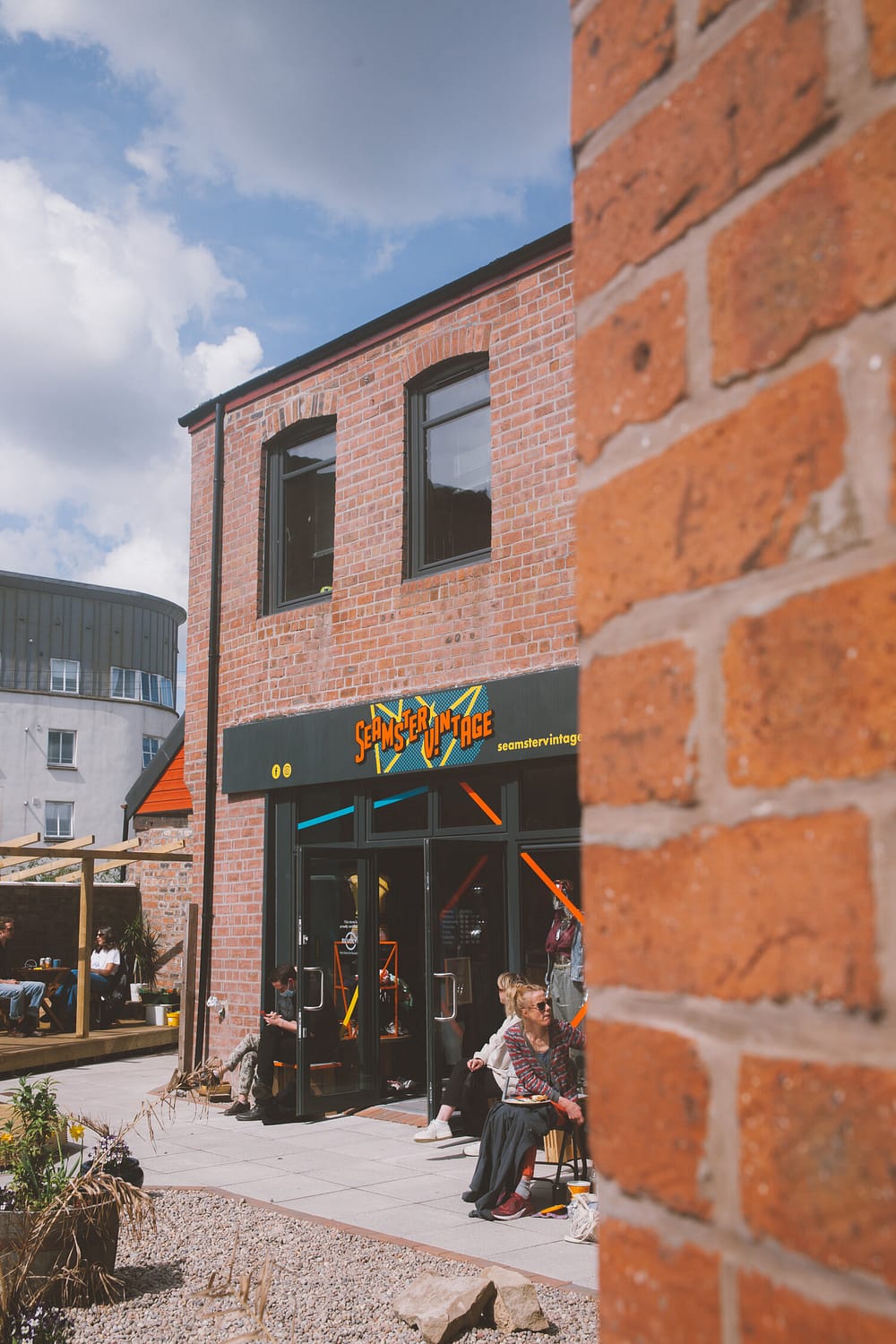 Established in 2014, Seamster Vintage is a family business that trades in retro fashion and our own range of handmade accessories made from reclaimed vintage fabrics. Run by husband and wife team, Steven & Debbie, Seamster started as an online store featuring at markets and pop ups around Scotland. After opening a small shop on Glasgow's Victoria Road, Seamster has now found a permanent home on the Southside as part of The Cooperage (674 Pollokshaws Road) a hub for local, creative, indie businesses.
Rudan
Rudan was established in 2020 by couple Taylor Wilson and Blair Scott in Glasgow, Scotland. With a desire to create a range of nice things and with Taylor's Irish roots and Blair's Scottish roots the name Rudan meaning "things" in Gaelic came about. Everything is either lovingly made by us or carefully selected, making sure that our range won't harm our beautiful planet. ​ Our ethical clothing range is made exclusively in-house from specially selected fabrics, either from organic sources or from remnant stock. Our products are centred around a belief in wellbeing and caring for your home environment, ​
Vivi's Deli
100% VEGAN Deli and outdoor courtyard situated in southside of Glasgow. Serving deli favourites- house made Shawarma, Smoky Mac N Cheese, Baby Jackfruit Banh MI , fresh coffees, teas, chilled beverages, Club-Mate, Fritz Cola and B.Y.O.B
Fearless Financial
We help small creative and independent businesses achieve success on their terms. Based in Glasgow, we work online with clients across the UK. We understand that success means different things to different people. Therefore we focus on helping our clients use their numbers to build businesses and lives they love. We strongly believe that your numbers should help you not just HMRC. We can help you to understand and gain confidence in your numbers. To find out how you can use your numbers to build a healthy, profitable business. We offer tailored fixed fee packages catering for the DIY'ers who want to manage their own numbers through to the 'Make My Finances Hassle Free' clients who want to focus their energy elsewhere. Lets work together to achieve your success​
Pretty Flamingo Weddings
Capturing your wild, untamed love with rule-breaking authenticity.
An alternative wedding photographer who travels Scotland and UK-wide to take pictures of epic couples like you! Ready to hype the living daylights out of you and have a great laugh as we go. A creative artist who would be honoured to third-wheel your wedding day to keep your blissful memories safe and sound.
Sun and Moon is a private tattoo studio set on the upper floor at The Cooperage. 
1 of 100
Est. 2017. Hand printed, ethical, limited edition collaborations, only 100 made, avoiding the waste of fast fashion. GOTS 100% Organic. Who's next
Emily Rose Vintage
At Emily Rose Vintage I upcycle, refurbish and hand paint vintage furniture. I am a stockist of Annie Sloan Chalk Paint , Harmony Mineral Paint, Earthborn Paints and Milk Paint By Fusion, as well as Sandi Hands , Saltwash and the beautiful range from Iron Orchid Designs. Furniture Painting Classes are also available. I also have gift vouchers and beautiful soap, candles and lots of vintage finds for your home.
Laurie Heaps Acupuncture & Therapy
Acupuncture - Sports & Remedial Massage - Aromatherapy Massage - Abdominal & Colon Massage - Pregnancy Massage - Holistic Massage - Holistic Facials